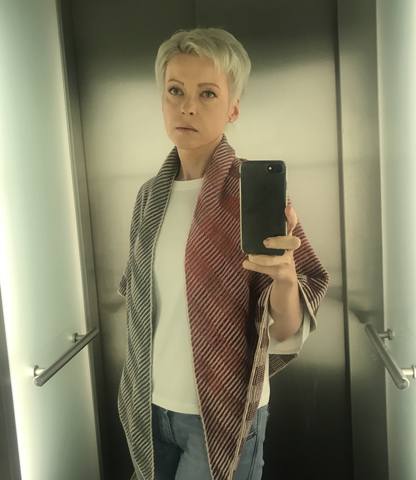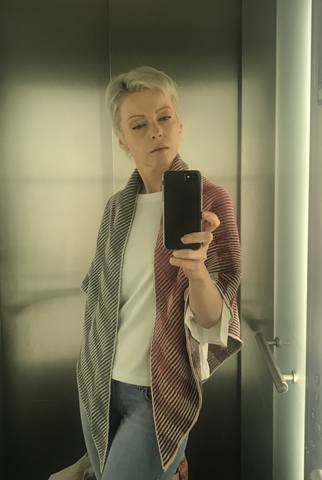 Ничего не буду начинать нового, пока либо не довяжу, либо не распущу начатое. Решение мое твердое, вот.
Шаль Read between the lines by Tammy Canavan-Soldaat
Пряжа Shades of Merino Cotton (Lana Grossa), 2 кейка, цвета 402 + 405
Спицы 3.5
Моя шаль меньше, чем в оригинале, потому что метраж ниток меньше (внезапно, ага). Ну и ладно, а то мне уже надоело ее вязать. Добавила обвязку тамбурным швом. Не кусается, пластичная, но к ней совершенно определенно нужен зажим или кольцо. Подумаю.
(
Тех. фото
Свернуть
)